Latest News
19 September 2017, Integrating Sensory & Attachment Approaches in Mental Health Presentations, MHPN Frankston & Peninsula Transcultural Network Meeting, 6.45pm to 8.45pm at headspace Frankston

The latest offering of the Mental Health Professionals' Network features Julia Dixon, an occupational therapist with experience both in Australia and England in mental health.
18 September 2017, PEER (Parent Engagement Education & Resources) meeting, Parentzone Southern, Community Room, Mornington Library

For workers to share information on new groups and programs, and to discuss gaps in services.
9 October 2017 Anxiety Disorders in Children 0-12 & 9 November 2017, Gender Dysphoria & Transgender Needs,
ELMHS PD sessions, 9.15 to 12.30, Dandenong

Cost $35.00; Practical information for workers, families and schools to support children and young people.
The Lab, Mornington at The Corner every Monday 4.30 to 6.30pm and Rosebud at the YLounge every Wednesday from 4.30 to 6.30pm
The Lab is a computer club for young people with Autism or high functioning Asperger's syndrome who want to learn more about programming, coding, digital design and gaming. There are now groups in Mornington and Rosebud every week. Cost is $25 per session, and you can register here:
www.ahaa.com.au
or call 0491 104 752.
14 October 2017, All Abilities Disco, The Corner Youth Centre, 6.30 to 8.30pm
All ages event, $5.00 at the door, carers free


18 October 2017, KarnivART '17 Mornington Launch Party, The Corner Youth Centre, Mornington, 5.00 to 7.00pm
Karingal St Laurence is accepting entries for the second annual KarnivART Art Competition in Mornington. Entries close on 29 September and if you would like to submit your artwork you will need to complete the entry form and see the terms and conditions. The Winner will be announced at the launch party on Wednesday 18 October from 5-7pm at The Corner, 91 Wilsons Rd, Mornington. You can call 5222 7445 for more information.


19 September 2017 Housing Connections for Youth, Melbourne City Mission, 11.30am Brotherhood of St Laurence, 24-26 High St, Frankston

A group program for young people looking for housing in Frankston and the Mornington Peninsula, including realities of renting, applying, independent living tips
.

25 September to 6 October, School Holiday Program, Mornington Peninsula Shire Youth Services

Includes excursions to the zoo and Luna Park for a gold coin donation; outreach to skateparks; circus workshops; craft and music activites; and loads more

10
September 2017 World Suicide Prevention Day, Mornington Park, 10.00 am, Mornington Peninsula Shire with Chasing Change

A free community event giving the opportunity to share information & stories, offer support and raise awareness

World Suicide Prevention Day
File Size: 118 KB
File Type: PNG

Employment opportunities at Bunjilwarra, Koori Youth Alcohol & Drug Healing Service - Care & Recovery Workers

One full-time, two part time and casuals required for a 12 bed youth residential AOD treatment program located in Hastings.

29 August 2017 Identifying Family Violence Information Session, 2.00 to 4.00pm, Hastings Community Hub

A free PD session on identifying family violence in your clients, talking to your clients about family violence and safety, what your local referral pathway options.

15 September 2017 Andrew Fuller PD, 9.30am to 3.30pm, Frankston Football Club, Student Wellbeing Coordinator Association, School Focused Youth Service and FMPLLEN

Andrew Fuller will be presenting on
Understanding Human Emotions
and
From Stressed to Strong
in an all day event for Student Wellbeing and agency staff.
3 August 2017 to 24 August 2017 Mindfulness course, 1.00 to 3.00pm, headspace Frankston, Discovery
College

A four week course to learn skills, techniques and ideas about how to live mindfully. Open to all - young people, friends, family, carers, clinicians, community members or you!
10 August 2017 Youth Suicide Postvention Protocol Brochure launch, 10.00 to 11.00am, The Nave, BSL Frankston, the Youth Wellbeing Stakeholder Advisory Group (YWSAG)
This is the formal launch of the Suicide Postvention Protocol and Charter which provides a coordinated and effective response to suicide incidents and fosters community capacity in minimising the risk of contagion following a youth suicide event.

10 July 2017 fortnightly Creative Arts, 12.00 to 1.30pm for 18 to 25, 2.00 to 3.30pm for 13 to 17; The Corner Youth Centre, Mornington, headspace Frankston & MP Youth Services
De-stress, explore and express yourself through the therapeutic power of art making.

10 August to 14 September 2017 Parents Building Solutions, 1.00 to 3.00pm Thursdays, six week program, Eastbourne Primary School, Anglicare Parentzone with Eastbourne Primary School
A program for parents of teenagers, sharing strategies on building better relationships.

Parents Building Solutions
File Size: 277 KB
File Type: PPTX

21 & 22 September 2017 Youth Mental Health First Aid, 9.15am to 5.00pm Narre Warren, MIND
This is an updated version offering Youth Mental Health First Aid through MIND. Suitable for anyone working with 10-19 year olds, including parents.

9 August 2017 Les Twentyman, 6.30 to 8.00pm, a Peninsula Voice event, Peninsula Community Theatre
Featuring Les Twentyman, from the Les Twentyman Foundation on his book launch tour, "The Mouth that Roared." Les has devoted his life to helping disengaged teenagers. Local John Sharpe, will interview Les to tease out what we can learn from his experience and of the Les Twentyman Foundation. Also promoting The Pledge family violence video which can be seen here: https://www.youtube.com/watch?v=EwebV7Ry-FY
Les Twentyman PV register


5 August 2017 Sleep in Your Car, 5.30pm onwards, Mornington Park (Esplanade Mornington), Fusion
Sleep in your car to raise awareness and funding of homelessness.

1 August 2017 Mindfulness for Self-care, 6.00pm registration & supper, 6.30 to 8.30 pm, Frankston & Peninsula Transcultural Network Meeting, headspace Frankston
This session will look at the many benefits of mindfulness and meditation; techniques for using them for self-care and for your clients to help with anxiety and depression.

11 August 2017 Battle of the Bands, 6.00 to 10.30pm, Peninsula Community Theatre, MPYS FReeZA Impakt
An all ages music event featuring the best bands of the Mornington Peninsula battling it out. Drug, alcohol and smoke free event. $10 at the door.

24 July 2017 Empower Youth, 4.00 to 6.00pm, headspace Frankston, 8 week program run by SalvoCare Eastern & Melbourne City Mission for 14 to 18 year olds
Includes exploring your goals, boosting health and fitness, career plannning, budget and cooking. Snacks provided.

25 July 2017 LYFT Up Your Family, 6.00 to 8.00pm, headspace Frankston, 6 week program run by Anglicare Victoria--Linking Youth & Families Together (LYFT) and Youth Support & Advocacy Service (YSAS)
For parents and carers of young people, aged 12 to 18 years, using alcohol and other drugs in a problematic way. Covers drugs & alcohol, managing conflict, communictation, adolescent behaviour, etc.

11-13 August 2017 Peninsula Hackathon, Frankston Foundry
A "hackathon" is an event that brings together a community dedicated to solving real-world problems. Get together a team of up to four (school student teams require a teacher. Cost is $100 per team and places are limited.
Hack theme: enabling the gig economy to solve unemployment! Teams will be given challenges relating to the local jobs situation and will be encouraged to look at trends in the Gig Economy and Future of Work to hack solutions to be implemented by local stakeholders. More information and other questions are answered in the attached PDF handbook! https://www.eventbrite.com/e/peninsula-hack-2017-hackathon-registration-tickets-34401180858


15 November 2017 Body Esteem Educator Training, Butterfly Foundation, Peninsula Community Theatre, Mornington

Professional development for teachers, youth workers and community professionals, focused on creating a body confident environment for young people.

5 - 28 October 2017 Mental Health Week Peninsula Art Exhibition, Wellways, Cube 37, Frankston Arts Centre

Entries are open to people with a lived experience of mental health issues, carers and significant others.

Family Violence Training

The
Bayside Peninsula Integrated Family Violence Partnership are coordinating Family Violence training for community, education and health professionals. They are looking for expressions of interest for agencies who would be interested in undertaking a free two hour session around Identifying Family Violence.

For more information contact, Jodie Belyea, Training Coordinator,Bayside Peninsula Integrated Family Violence Partnership p: (03) 9781 6700: m: 0437 455 885 w: jodie.belyea@anglicarevic.org.au or fill in the EOI below.

Family Violence EOI
File Size: 53 KB
File Type: DOCX

July School Holidays, Frankston Youth Services Holiday Program
Includes Mini Golf, movies, art activities, gaming and an Inter-council sports day.

Frankston School Holidays


July School Holidays, MPYS School Holiday Program, Rosebud, Hastings & Mornington
Features two excursions--Gravity Zone and an Inter-Council Sports day; Street Team visiting the Balnarring and Sorrento Skate Parks and drop in activities including breakfasts, craft activities, circus workshops, sporting activities, virtual reality and more. Please note that the Street Team is on Mondays and Tuesdays, not Friday as advertised on the program but as per the "reverse side".


27 & 28 July 2017 Space4us Facilitator Training, Wellways, Fairfield 9.30am to 4.00pm
Space4usis for kids 13 to 18 years old who have a parent with a mental illness. Allira McCall from Peninsula Health Community Health would like to run this program locally later this year but would like to have more trained facilitators to assist in this. If you are interested in attending but are unable to cover the full fee amount through your organisation, Allira might be able to help. Call her for any further info on 9784 6999 or 0439 336 808.

Space4us training
File Size: 408 KB
File Type: DOCX

24 July to 11 September 2017 Making Choices Group, Family Life Tootgarook Community House, 12.30 to 2.30pm
Making Choices is a group for women who are living in, or have lived in an abusive relationship.




July to October 2017, Satellite Young Leader Training Program six weeks on Saturdays, Brunswick, for 18 to 25 year olds
For young people who live with a parent with a mental illness. Facilitators include Alex Snow, Foundation for Young Australians, and Brad McEwan, Channel 10 presenter. Applications close on 23 June and is free.

July and September 2017 YMHFA Training Cheltenham and Narre Warren, Mind Australia


Mental Health First Aid can be given to a young person who may be developing a mental health problem, or who is in a mental health crisis until appropriate professional treatment is received or the crisis resolves itself. This course had been designed for parents, grandparents, teachers, sports coaches, youth workers, youth resource officers and others living or working with 10-19 year old adolescents.

25 August 2017 Suicide Prevention Training, 12.00 to 4.30pm, Narre Warren, Mind Australia


The content of this course is based on consensus guidelines formed through input from national and international professional and consumer experts. Learning outcomes include:
understanding accurate information about suicide rates and risk factors in the Australian context
reviewing the first aid guidelines for intervening when someone is experiencing suicidal thoughts and behaviour
Practicing relevant skills in a safe environment.

28 July 2017 School Anxiety/Refusal, ADAVIC, Half-day interactive workshop, 10.00am to 2.00pm

A workshop to provide teachers and practitioners working with children and adolescents an understanding of this complex issue and strategies that they can use to assist them to return to school.

22 June 2017 Learning Skills for Early Years, Hastings Community Hub, 10.00am to 3.30pm

Professional development for parents, carers and educators. Discover the importance of literacy, language, play, movement, music and mindfulness in childhood.

21 June 2017 Take the Pledge, Communities That Care, 1.30 - 2.30pm The Corner youth centre, 91 Wilsons Rd, Mornington

An invitation is attached to attend the launch of the Mornington Peninsula's Communities That Care initiative to reduce the high rates of family conflict on the peninsula.

20 July 2017 Social Media PD, Presenters & Times, Early in Life Mental Health

Following is the list of presenters and times for the Social Media PD and original flyer as promoted a few weeks ago.

23 May 2017 Reconciliation Week Public Council Meeting, 5.00pm to 5.45pm

Smoking Ceremony and Welcome to Country performed by Boon Wurrung and Bunurong Elders, Aboriginal dance performance and guest speakers

17 May 2017 IDAHOBiT Day - International Day Against Homophobia, Biphobia and Transphobia

Raising of the rainbow flag and morning tea at each Shire office

SPLASH - Southern Peninsula Laundry and Shower program, every Thursday 12noon to 4.00pm, Rosebud foreshore

Offers free laundry, shower and lunch

17 May 2017 Parents with a Mental Illness Parenting Program - six week program Wednesdays 1pm to 3 pm & CHAMPS School Holiday Program - ParentZone Anglicare, Frankston Community Centre

The facilitators are a mental health clinician and a ParentZone facilitator. Each referral will receive a home vist. If the parent has a child between 8 & 12 years, the child will attend the Champs 3 day School Holiday Program on 3, 4 & 5 July in Frankston. The children will then be involved in the Champions program. It is proposed to hold the groups in Terms 3 & 4 in Rosebud and Hastings.

23 & 30 May 2017 Duo SNAPSHOT, Wellways, 10am to 1pm, Hastings Community Hub

A carer and community education program designed to assist family members, friends and carers who provide support to someone with a dual diagnosis (mental health and alcohol or other drug issues).

20 May 2017 Sorrento Skate Comp, Sorrento Skate Park, David McFarlan Reserve

Scooter: 11.00am; BMX: 12.30pm; Skate: 1.30pm
Sorrento Skate Comp
File Size: 9 MB
File Type: PNG

9 May 2017 - LYFT up your Family, Tuesdays 6.00pm to 8.00pm, headspace Frankston for six weeks

For parents and carers of young people aged 12 to 18 years who are experiencing issues related to alcohol and other drugs


10 May 2017 - June 14 Girl Talk - The big issues, 3.30pm to 5.30pm, headspace Frankston

For 13 to 17 year olds, including girl code, boys, sexual health, healthy relationship, social media, resume writing & life

12 May 2017 Sexual Lives and Respectful Relationships Information Session for Parents and Carers, 6.30pm to 8.30pm The Corner, Mornington

A new "Sexual Lives & Respectful Relationship" network has been established on the Mornington Peninsula and people with intellectual disabilities have been trained as peer educators to deliver four day workshops to their peers about rights, respect, relationships and sex. Targets young people over 18 years old. This info session is for parents and carers to come and find out more about it from the people who will be doing the training. FREE PIZZA. See flyer for RSVP details.

Sexual Lives & Respectful Relationships
File Size: 218 KB
File Type: DOCX

26 May 2017 Taking Charge of Your Own Health, Discovery College 10.00am to 5.00pm, headspace Frankston

A one day workshop in looking after our own health and wellbeing
16, 23 & 30 June 2017 Self & Identity, Discovery College 1.00 to 4.00pm, headspace Frankston
For young people, friends or family members, or a professional working in mental health/youth services interested in exploring health & wellbeing, and identity

17 May 2017 Bayside Peninsula Child FIRST Family Solutions & Child Protection Community Education Forum, Eastbourne Primary School

RSVP's have been extended to 10 May for this event which informs service providers with information about what these agencies offer. See flyer
2 May 2017 Frankston & Peninsula Transcultural Network meeting - The person is not the problem, the problem is the problem - Narrative Therapy in the context of Giftedness and Twice Exceptional Children

Transcultural Network meeting
File Size: 14 KB
File Type: DOCX

Mission Australia Youth Survey 2017

Mission Australia has just launched the Youth Survey 2017, the 16th annual survey by Mission Australia which gives voice to the concerns, values and thoughts of young people aged 15-19 across Australia.They are very much hoping that you will be able to help us distribute information about the Youth and encourage young people you know and work with to participate in this valuable research. Any assistance you can provide to promote and encourage participation in the Youth Survey would be greatly appreciated! You may also like to join in the conversation online on Facebook (www.facebook.com/MissionAust) or Twitter (@MissionAust). The survey can be accessed at www.missionaustralia.com.au/youthsurvey. Info sheet below.


Community Information Directory Update

The Mornington Peninsula Shire is currently in the process of developing a more interactive online format of the Community Information Directory, which they aim to have ready by August this year.There will still be a printed version of the directory every two years, and the next one is expected to be ready by September/October 2017. Further info is in the flyer below.
11 May - 6 July Get Hooked fishing program

Please find following a flyer for an exciting new 8 week fishing group for young people running in Frankston with 'That's the Thing About Fishing'
Fishing is a great way of engaging young people who are experiencing mental health issues in indirect therapeutic work. Studies have found that the sport can provide significant benefits to youth with anxiety, depression and low self-esteem. Fishing does this by taking young people outdoors, teaching them new skills/building confidence and increasing social engagement. It's a great activity for young people as it gives them the opportunity to participate in a mild fitness activity outdoors that is somewhat meditative; allowing them practice in "being in the moment" without technology or distractions. Fishing doesn't require special access, significant planning, costly gear or a membership and can be continued once the group has wrapped up.

The group is open to young people aged 15-24 and attached is an authority form which will need to be completed by the worker referring into the group.Warm clothes will be required and a BBQ will be provided by Whitelion following the session. Workers are more than welcome to join in and support young people they may be referring into the group. Please return the form below to Cate Lanham –
cate.lanham@whitelion.asn.au
or give Cate a call on 0423 329 733 for more info.
1 May 2017 Creating Capable Male Leaders Safety Beach Sailing Club - The Good Blokes Guide

Acknowledging and celebrating a positive culture of wisdom, strengths and affirming characteristics that exist within The Good Blokes in our communities as positive contributors to society. A breakfast featuring Simon Madden and Scott Degabriele
Frankston School Holiday program

Frankston has some exciting options for the school holidays - excursions and activities at the Hangouts
Frankston school holiday program


10 May 2017 WISA Conference, Treacy Conference Centre, Parkville - Ensuring Safety and the Basic Needs for all Students - It takes a village to raise a child

Wellbeing in Schools Australia (WISA) for student wellbeing staff featuring Professor Helen Cahill as keynote speaker and seven skills workshops offering practical solutions for supporting the wellbeing of students.

20 July 2017 Social Media and Healthy Development - Where to from here? 9.30am to 4.30pm at Monash University Frankston

Speakers include top professionals in this field as per the flyer below. Bringing together Research, Clinical, Practice and Policy experts to examine technology use - what's normal, impacts, risks, etc.

2017 Monash Health ELMHS PD Series Calendar

Professional Development for workforces across South East Victoria in partnership with Stakeholders.


The
2017 Monash Health ELMHS PD Series Calendar
i
s attached for your interest and registrations are
now open.

31 March 2017 Open Mic @ The Corner
Impakt Productions Freeza event committee are organising an open mic this Friday night 6-9pm at the Corner Youth Centre, 91 Wilsons Rd Mornington. Please pass on to any young people (10-25y.o) you know who like listening to or performing music. Young people don't need to want to perform, they may just like to come and hang with us at the youth centre and listen to the bands/acts!! Free entry, drug, smoke and alcohol free event.
Open Mic @ The Corner
File Size: 632 KB
File Type: JPG


School holiday program, Mornington Peninsula Youth Services

Please find below the holiday programs for each of the three youth centres across the Mornington Peninsula - Mornington, Hastings and Rosebud, including excursions.

Aspect Positive Behaviour Support Program

A 3 day program for parents and carers of children and young adults aged between 6 and 25 years, diagnosed with an Autism Spectrum Disorder. Dates of workshops across the state also included below.

30 March 2017 Mind Youth forum Carlton 9.00am to 1.00pm

Explore issues and services relating to youth mental health. Explores alcohol and mental illness, internet uses and risks, and mental health stigma. There are still places available so rsvp as soon as possible to
christiaan.bramblebee@mindaustralia.org.au
6 April 2017 Melbourne Football Club's Next Generation Academy open day, 9.30am to 12.00 at Cranbourne

For girls 11-15 from Casey, Cardinia and the Mornington Peninsula wishing to participate in football. The aim of Melbourne Football Club's Next Generation Academy is to encourage, develop and enhance participation outcomes for talented players, with an additional focus of creating more opportunities for Multicultural and Indigenous participants.

21 April 2017 Let's Talk About Mental Health Frankston 10.00am to 2.00pm Frankston Arts Centre

A free event providing information about mental health and support services in Frankston and the Mornington Peninsula. Invitation for service providers to promote their services and offer support at the expo.
Mental Health Frankston
File Size: 1 MB
File Type: PPTX
Invitation to service providers
File Size: 18 KB
File Type: DOCX

3 May 2017 MAT program, headspace Frankston

An eight week lifeskills program for 13 to 19 year olds held on Wednesdays, 12.30 to 2.30pm.

MAT program
File Size: 205 KB
File Type: DOC

Children with Autism who currently live with a pet

A student is recruiting for her thesis parents of children on the Autism Spectrum aged 5 to 12, who currently live with a pet to complete an anonymous online survey. Below is a copy of the explanatory statement and ethics approval notice along with a template which briefly outlines the study. Families completing the survey can go into a draw to win Amazon vouchers or vouchers for an ASD charity.
She anticipates closing the survey mid-late April so if you know of anyone who may be interested, please pass on this information.

30 March 2017 Young People and Alchohol & Drug Use - FREE TRAINING

Please find here some information on a free training session being delivered at Hastings Hub by YODAA on 30
th
March 2017.
This is the last free training session that is being delivered to build capacity in professionals to respond to alcohol and drug use in young people.Two other sessions have been delivered with positive feedback. Catering is provided for the day also.

16 March Health & Wellbeing Stakeholder Workshop 12.30 - 4.30pm at Hastings Community Hub

Be part of the development of Mornington Peninsula Shire's new
Municipal Public Health and Wellbeing Plan 2017-21!

The workshop will bring together local service providers to:
Hear about the findings of the Your Peninsula 2021 community engagement project
Learn about current demographic and social data
Contribute to the development of objectives and strategies for the new plan
Network and develop partnerships to support implementation of the Plan over the next 4 years
Lunch and afternoon tea provided. See flyer for details.


2 March 2017 4.00 pm Housing Connections for Youth run by Detour at BSL Frankston

A small group program for young people looking for a rental property or shared accommodation in Frankston and the Mornington Peninsula. See flyer

1 May 2017 - 10 July 2017 Keeping Families Safe Group Program, 6.00 - 8.00pm, Peninsula Community Health, Mornington

Peninsula Health will be running their next ten week program for adolescents and parents where adolescents are abusive in the home, assisting adolescents to take responsibility for their behaviour, communicate respectfully and conflict resolution, and assisting parents to keep themselves safe, how to support their adolescent to change and building more positive relationships with them. See below for further info.
8 March 2017 Youth Mental Health Forum, 6.30 at Peninsula Community Theatre, Wilsons Rd, Mornington. A free public forum from Peninsula Voice Inc.

Are you interested in hearing about how to protect your young person? How can we start a conversation about mental health with our children? What are the warning signs we need to be aware of?
Speakers include:
Professor Patrick McGorry, 2010 Australian of the Year & Professor of Youth Mental Health at the University of Melbourne
Dr Di McGreal, Psychologist
Pete Dawson, Senior Clinician, Headspace Frankston
Kerri McMillan
Join us to hear these speakers as well as a Q & A session. Book via Eventbrite: https://www.eventbrite.com.au/e/youth-mental-health-forum-tickets-31691944459
Check out our Facebook page – Peninsula Voice Inc.



Fighting Fair PD
Scott Dutton has been presenting mediation, conflict resolution and facilitation workshops for many years and will be offering engaging, practical training in Melbourne in March. See below for more details on the workshops he is running and where and when.


SKIPS training in Frankston, March 2017
Supporting Kids in Primary Schools (SKIPS) is a mental health promotion program run in primary schools. There are 3 components to the program:
Professional development for staff around mental illness and its impact on parents and children; workshops for grades 5/6 students around demystifying and reducing the stigma of mental illness; and a workshop for parents wishing to learn about mental illness. The program aims to better prepare school communities to support families and children where a parent has a mental illness. Website: www.skips.each.com.au
The SKIPS Presenter workshop is two full days of training. The training equips participants to deliver the program.
If you are interested in finding out more about SKIPS please see below or contact Liz on 03 9871 1869 or email lwrigley@each.com.au or skips@each.com.au.



Mornington Community Contact Cafe Connections

A community coffee van has been launched at Mornington Community Contact. This mobile coffee shop is a training enterprise for people experiencing difficulties in accessing employment. It will be providing free coffee to community members at the SecondBite outlets as well as being able to operate at other venues in the future.

24 February 2017 6pm Battle of the Bands, Western Port Festival

This free event featuring six bands battling it out, is being run by FReeZA and is an all ages drug and alcohol free event
.

Battle of the Bands
File Size: 4 MB
File Type: JPG


The Empty Jar Therapeutic Resource Training - InTouch Multicultural Centre against Family Violence & CfC Frankston Facilitating Partners at Anglicare Victoria

This free training is for practitioners working therapeutically with families who have experienced family violence to learn how to use a new therapeutic resources tool kit. This full day training will be offered on 2nd or 23rd March or 11 May in Frankston. Details are on the flyer below.


27 February 2017 headspace Frankston Discovery College Launch, 4-5pm at headspace Frankston followed by a workshop 5-8pm on "What is it about medication?"

Coming from a 'Recovery Oriented Practice' focus, Discovery College looks to bring young people, friends/family members and clinicians alike together in a classroom environment as students, to engage and interact with one another and to explore and discover new ways of looking at and understanding topics relating to mental health. Come along to the launch to find out more about what Discovery College can offer. Young people, families and friends are welcome, along with workers.


South Eastern Scholarship program offering up to $1500 for young people up to 25.
A Connections UnitingCare project for young people facing significant financial hardship to support them in following their dreams and academic ability.

World Wetlands Day - photo comp and activities

With World Wetlands Day on 2 February, a Wetlands Youth Photo Contest is being held for anyone aged 18 to 25 to win a free flight to visit a Wetland of International Importance. Entry closes 2 March 2017. Young people are also encouraged to come up with activities to support our wetlands, with Tootgarook being a significant local wetland. Below is the poster for the photo comp. Posters, fact sheets, etc. to support a wetland event/activity can be found here:
http://www.worldwetlandsday.org/en/documents

wetlands photo comp
File Size: 31 KB
File Type: JPG
Rose-Budding Art Comp
An open art competition for young people aged 12-16 and 17-21. Entry forms must be lodged at Rosebud Plaza or Seawinds Community Hub by 12 February.

Housing Connections for Youth workshop - Detour, Frankston

This two hour session for young people looking for private rental and share accommodation is being run by Detour on January 19 in Frankston. See flyer here.

Housing Connections for Youth

Mental Health Compass - Frankston & Mornington Peninsula

A user-friendly guide for consumers, carers, service providers and professionals offering general and mental health information. This phone friendly website contains lots of helpful information on all sorts of topics such as bullying, gambling, how best to address any mental health,etc and links to services in our region addressing these issues. This is not youth specific but does have a section on youth services and deals with youth related issues.

Summer Youth Art Exhibition
Young people are being invited to enter the 2017 Mornington Peninsula Shire Youth Art Exhibition which is being organised by a group of young people who form the Impakt Productions Freeza committee.
Entry to the exhibition is FREE and open to young people who live, study, work or recreate on the Mornington Peninsula between the ages of 10 and 21.There will be two prize divisions for 10 to 15 year olds and for 16 to 21 year olds and In both categories there will be 1st Prize: $150, 2nd Prize: $125, 3rd Prize: $100!
Exhibition is to be held 21st Jan to 3rd Feb Monday-Friday 9am-5pm at The Corner Youth Centre, 91 Wilsons Rd, Mornington. Entries close 13th Jan by 5pm – to find out the terms and conditions and entry form please go to www.mpys.com.au or see flyer following.



Mornington Peninsula Youth Services School Holiday Program January 2017

Mornington Peninsula Shire Youth Services are proud to present another fantastic school holiday program this coming summer! Youth Services will run their summer school holiday activities between Monday 2nd January- Friday 27th January 2017. See flyers below.
There are a variety of activities on offer at the three youth centres: The Corner in Mornington, Shed 11 in Hastings and YLounge in Rosebud. All youth centre activities are FREE! The excursion to Bubble Soccer requires booking (see flyer for details) and costs a gold coin donation to attend.
School holiday activities bring young people from across the Mornington Peninsula together to meet each other, try new things and interact with people they may not normally meet. The Mornington Peninsula Shire Youth Services school holiday activities are open to young people who reside or attend school on the Mornington Peninsula and open to young people ages 10-17.

For more information on the summer school holiday activities please contact the Shire on: 5950 1666 or head to www.mpys.com.au


Southern Peninsula Youth Survey

The Southern Peninsula Youth Advisory Group (YAG) are conducting a comprehensive Youth Survey to determine the specific needs of our youth population (15 to 25 yo) within the Southern Peninsula Region. By doing this we aim to recognize youth related issues and identify any gaps so we can plan accordingly to address such issues.
Please help us out by engaging young people within this age group to complete this survey. We've included a QR code below and this link:
https://docs.google.com/forms/d/e/1FAIpQLSe8LIuD3NCPEtza_QhUuaqLq4clwmbtOIxQbvKhgsg9pMbA4Q/viewform
. Also below is a printable version. By filling out this survey, young people go in the draw to win: 2 x movie tickets, an iTunes voucher, or a voucher for Love Recycle - Rosebud. Just ensure that question 32 is filled out correctly.
Once the results have been collated the information will be presented to Mornington Peninsula Shire Youth Services team and the new Mornington Peninsula Shire Council for consideration.
SANE workshop - free Suicide Prevention workshops

You are invited to attend Suicide Prevention workshops run by SANE Australia. These are free-of-charge and although the timeline is short (next week!) SANE has kindly agreed to come up from the city in order to deliver training in both Frankston and Mornington. We will need to have a minimum of 10 people for the workshop/s to go ahead.
Time is 9.30-4pm next Tuesday and another workshop on Thursday.
Registration is via the links on the flyer and is aimed at any workers who may have contact with a suicidal young (or older) person.
Sonja Bottern
Senior Clinician Educator
"LIFE IS WORTH LIVING" Suicide Prevention Project

SANE suicide prevention workshop
File Size: 302 KB
File Type: DOCX

Wellbeing position at Western Port Secondary College: ADF Transition mentor and youth and family counsellor

Please click on link below to access our Australian Defence Force youth transition mentor and youth and family counsellor position.
https://schooljobs.education.vic.gov.au/psp/ROLPPRD1_EA/APPLICANT/HRMS/c/HRS_HRAM.HRS_APP_SCHJOB.GBL?Page=HRS_APP_JBPST&Action=U&FOCUS=Applicant&SiteId=1&JobOpeningId=1070170&PostingSeq=1
Regards
Matthew Bodley (Student Wellbeing Coordinator)

Tutoring Volunteers
Anglicare are looking for volunteer teachers for their tutoring program running in Rosebud. See flyer below.

Volunteer Tutoring Program
Youthlaw at The Corner
Youthlaw will now be doing outreach appointments at The Corner youth centre, 91 Wilsons Rd, Mornington. Youthlaw provides free, confidential legal advice for young people up to the age of 25 years old.
Please find attached a flyer promoting the service, the legal health check, a useful tool to open up a discussion with young people around potential legal issues and the client authority, a consent provided by the young person to Youthlaw, to act on their legal behalf.
Any questions please ask us at Youth Services or forward your enquiries directly to Youthlaw on:
Youthlaw Young People's Legal Rights Centre Inc.
At Frontyard, 19 King Street, Melbourne
T: 03 9611 2412 F: 03 9620 3622


29 November or 1 December Grief & Loss; 8 or 9 December Suicide Prevention Training - Support After Suicide, Somerville

Youth Services in collaboration with Headspace Frankston will be hosting 4 x workshops for community members that have been impacted by suicide in Somerville (and surrounding townships). See flyer.



SalvoCare Headspace Housing/Homelessness Outpost

SalvoCare Transitional Support Outpost operates at Headspace every Monday (fortnight) from 1-4pm. They provide housing support including initial assessment, advice and information for young people at risk or currently homeless. Flyer below.

SalvoCare headspace outpost
File Size: 97 KB
File Type: DOCX

SASI Active Choices Skill Development Program

Statewide Autistic Services will be providing training for young people with a diagnosis of Autism Spectrum Disorder, as they move from secondary schooling (mainstream or special schooling) into the workforce.

20 December 2016 Nominations close for Delys Sargeant Age Friendly Awards
To recognise a local person, business, corporation or service that contributes to building a stronger local community for seniors who live, work or play on the Mornington Peninsula. See below
8 December 2016 Koori Kids & Family Christmas Party at Willum Warrain Aboriginal Gathering Place
Lots of fun activities and presents for the kids if they are registered. See following for details and how to register.


22 November 2016 Gender Dysphoria and Mental Health, Frankston & Peninsula Transcultural Network Meeting

Dr Ryan from headspace Frankston will be speaking on gender dysphoria along with a special guest speaking on their own lived experience. For further info see below.
25 November 2016 White Ribbon Day breakfast - Impact on Youth from Domestic Violence, Brooklands of Mornington, 7.00am to 9.00am

Guest speakers are Acting Senior Sergeant Craig Millar, Somerville Family Violence Unit and Paul Zappa, Director of NIRODAH P/L. See flyer below for more info.


19 November 2016 11.00am to 2.00pm 1st Birthday Celebrations for The Corner Youth Centre and Mornington Mens Shed

Mornington Peninsula Shire's "The Corner" Youth Centre is celebrating its one year anniversary and would like to invite you to join the celebrations! The free event will be held at The Corner Youth Centre and Mornington Men's Shed on Saturday, 19 November. It will showcase the variety of services and facilities the centre has to offer to the community.The day will include a free BBQ, live music performances and a community art installation.

The celebrations will also feature a special presentation aimed at all age groups: "Sugar addiction epidemic of the 21st century" will be delivered by Dr John Beaney. Dr Beaney is passionate about discussing the dangers of sugars in our diets.To learn more about this exciting milestone visit facebook.com/mornpenyouth.


2 December 2016 Workshops on "Working with Young People who Self Injure" & "Building Resilience in Young People"

These workshops, facilitated by Garry King,are very practical and will give you real strategies that are easy to implement in your work with young people. The workshops are suited to youth workers, teachers, psychologists, chaplains, counsellors, etc. See following for further info and registration details. Costs are workshop 1 - $99, workshop 2 - $88, or both for $170.

Self-injury and resilience workshops
File Size: 93 KB
File Type: DOC
27 October 2016 How to use mobile apps in mental health work - a free webinar

Want to learn more about how to evaluate the quality and effectiveness of mental health apps, how to use them in your clinical practice, and figure out practical ways to support your clients' use of apps? Our mates at eMHPracANU want to help you answer all these questions in an upcoming webinar onThursday, 27 October 2016. The best bit: it's free. Click on the link for registration details and further info.


Sexual and Reproductive Health Service Mapping

Women's Health in the South East (WHISE) is currently conducting a needs analysis and service mapping regarding sexual and reproductive health (SRH).
WHISE is committed to addressing the SRH needs within the southern metropolitan region (SMR), and will identify evidence-based data and indicators, with the intention of developing a regional SRH Strategy.
This service mapping aims to gather information on existing SRH services and programs within the SMR and will inform the strategic direction for the region. Relevant information regarding this service mapping process is attached. Please see below the service mapping survey which should take no more than 5 minutes to complete.
https://www.surveymonkey.com/r/WHISEsrhmapping2016. A manual copy of the mapping is also attached if you would prefer to complete that instead.
WHISE is further calling for Expression Of Interest regarding a 'Regional SRH Steering Committee' which will inform the strategic direction of SRH in the SMR. Expression of Interest Forms are attached.
Kimberly Batsas-Hill, Health Promotion Officer, Women's Health in the South East (WHISE)
25 October 2016 Building Partnerships across Education and Community to Respond to Alcohol and Drug Issues in School Settings
Free half day forum at The Corner through the Primary Care Partnerships connecting schools and services to respond to alcohol and drug issues.Come and hear from local service providers about programs and services available for young people and their families and opportunities for collaboration to respond to needs within school communities, including a networking lunch.
Following lunch a one hour workshop will be delivered by the Australian Drug Foundation to guide schools in developing best practice policy to respond to drug and alcohol issues in the school environment.This event is FREE and open to all mainstream and alternative learning providers across Frankston and the Mornington Peninsula.


13 & 19 October 2016 Parenting Children Who Worry, Hastings Community Hub

Open to any parents and guardians who are interested in helping children manage worry better.
Parenting Children Who Worry


27 & 28 October 2016 APS Conference: Sex, Gender and the Future of Relationships, Peninsula Community Theatre, Mornington
The aim of this very special conference gathering is to share information about research and practice issues and initiatives related to sex, gender and the future of relationships.


APS Conference
File Size: 44 KB
File Type: DOCX
APS conference program
File Size: 48 KB
File Type: DOCX

18 October 2016 Drumbeat program

Reconnect is running an eight week Drumbeat program for girls 14 to 16 years old. Below is a flyer and referral form


Drumbeat program flyer
File Size: 90 KB
File Type: DOCX

Drumbeat referral form
File Size: 157 KB
File Type: DOCX
5 October 2016 KarnivART"16

Mornington Exhibition launch of artwork by artists with a disability or history of mental illness living in Victoria


27 September 2016 Frankston & Peninsula Transcultural Network Meeting
Support After Suicide

Support After Suicide
File Size: 63 KB
File Type: DOCX

Anxiety Disorders Association of Victoria

ADAVIC are offering workshops on Positive Parenting, Self-harm and Managing stress through psychological flexibility. See flyers below for more info

.
2C4S Brochure - free individualised learning in Cert I (introductory), Cert I and Cert II in CGEA (General Education for Adults)


MPYS School Holiday Program
The September school holidays are nearly upon us. See attached document for information about the programs available
Mornington Peninsula Shire Youth Services are proud to present another fantastic school holiday program this spring! Youth Services will run their spring school holiday activities between Monday 19th of September- Friday 30th September 2016.
September school holiday excursions will include a trip to Werribee Zoo & Outdoor Lazertag! Bookings need to be made for these excursions by 9 September so get in quick. Other activities
There are loads of fun activities throughout The Corner, Shed 11 & Y Lounge including;
Tie dying (BYO white t-shirt)
Make your own dream catcher
Cupcake decoration
Pool competition
Art Mural
& Heaps more!
Head to www.mpys.com.au for a full list of the activities at each centre! All youth centre activities are FREE and excursions are just a gold coin donation. Excursion bookings open September 5, and close September 9. School holiday activities bring young people from across the Mornington Peninsula together to meet each other, make friends & try new experiences.The Mornington Peninsula Shire Youth Services school holiday activities are open to young people who reside or attend school on the Mornington Peninsula. All excursions and activities are open to young people aged 10-17 years.
Please pass this information on to anyone that you think might be interested in these awesome school holiday activities.
For more information on the spring school holiday activities please see below or contact the Shire on: 5950 1666, head to www.mpys.com.au or keep an eye on facebook.com/mornpenyouth
September school holiday program


Re: Static Betting Advertising
I am seeking feedback to the above proposal.
Sporting bodies, schools and transport operators may be interested to provide feedback to the State Government on a proposal by the Hon Marlene Kairouz, Minister for Consumer Affairs, Gaming and Liquor Regulation. The proposal is to limit the proliferation of advertising by wagering service providers by prohibiting the display of static betting advertisements on public transport infrastructure and within a certain distance of a school.
A consultation paper may be viewed online (see link below) and the deadline for submissions is 19 September 2016.
https://myviews.justice.vic.gov.au/static-betting-advertising
You can make direct submissions to the State Government but are also welcome to forward a copy of your submission to the Shire. Any views that the Shire receives will be considered in the preparation of the Shire submission.
Regards
Roz Franklin Senior Social Planner (Housing Justice and Advocacy) | MORNINGTON PENINSULA SHIRE
T: 5950 1911 M: 0437 887 210 E: rosalyn.franklin@mornpen.vic.gov.au (Not available Tuesdays)

Transition to Work
Run by BSL, this program for 15 to 21 year olds assists young job seekers to find employment, offering coaching and training.

Healthy Peninsula

The Health Promotion Team at Peninsula Health have just started an Instagram account and we would like to promote it to Mornington Peninsula youth agencies and organisations.The account is called @a_healthy_peninsula! We would love for youth support agencies to follow our account on Instagram for inspiration about health and wellbeing and also share anything health and wellbeing that is happening in our area.
You can find our account here: https://www.instagram.com/a_healthy_peninsula/ Keep up to date with all things health and wellbeing. Tag us to be featured at #ahealthyfrankston or #ahealthymornpen.
Kristen Young, Helath Promotion Practitioner


5 October 2016 KarnivART Mornington

A pioneer community art exhibition is happening at The Corner in Mornington on 5 October from 5 - 8pm. This exhibition is to showcase the art work of young people who identify as living with a disability or mental health issue. There is a youth prize to be won valued at $100. Following is an Information Pack, Entry Form and Terms & Conditions.


15 September 2016 Farewell to Seb and Pen Pride Magazine Launch
You are invited to the farewell for Seb who launched Peninsula Pride and promoted LGBTIQ issues across Frankston and the Mornington Peninsula over the past four and a half years. This event will also be the launch for the Pen Pride magazine and will feature guest speakers, music and some yummy nibbles. To be held at headspace Frankston from 3.30 to 5.00pm. See flyer for further info.

Farewell to Seb & Magazine launch
File Size: 208 KB
File Type: JPG

15 September 2016 "Embrace" film
A special viewing of "Embrace--one woman's journey to inspire everyBody" is planned at the Peninsula Cinema Rosebud on 15 September. This documentary film focuses on body image with Taryn Brumfitt interviewing women around the world. Embrace highlights how body loathing and body shaming have reached epic proportions worldwide.

19 August 2016 Battle of the Bands
An updated poster for this year's Battle of the Bands being held on Friday 19 August from 6pm to 10pm at the Peninsula Community Theatre featuring seven local bands competing for the chance to go on to the regional finals. See flyer for further details.

Battle of the Bands flyer



Learn, Engage, Connect: Young Parents Program
Children's Learning Program & Family Support; Education for Young Parents (intermediate or senior VCAL)

LEC Young Parents Program

31 August 2016
Bayside Peninsula Child FIRST/Family Solutions forum
A community education session to hear about Child FIRST, Child Protection and Family Solutions agencies.

Bayside Peninsula Child FIRST/Family Solutions forum flyer
File Size: 62 KB
File Type: DOCX


October
CHAMPS groups starting in October on the Peninsula.

Satellite Champs Program will be held in Frankston, Rosebud and Hastings in Term 4. Satellite Champs is a free support group for children 8-12 years who have a parent with a mental illness. A Parents Program will run for the parents at the same time.


The Babes Project: New Pregnancy Service in Frankston
The Babes project exists to support women of all ages who find themselves pregnant with no support. They have a team of volunteers who support women for 12 months prior and 12 months after birth. They have an extensive and well developed program and will even support through labour if needed and a really great relationship with Frankston Hospital.
Take a look at their website for more info and their blog on the new Frankston centre that has a brief outline with pictures of the space.
http://www.thebabesproject.com.au/
http://www.thebabesproject.com.au/introducing_the_babes_project_frankston

6 to 22 October
2016 Mental Health Week Peninsula Art Exhibition. Please see the attached flyer for the Mental Health week exhibition in October. Applications to submit a piece of art are open to anyone with a lived experience of Mental Illness, their carers or significant others.Feel free to pass this on to anyone who may be interested from your service.We will have some colour printouts by the end of the week if you would also like these.

Mental Heatlh week art exhibition
Art exhibition application





19 August 2016
Battle of the Bands



Position Recruiting: Detour program, Melbourne City Mission

Detour Frankston is employing a 12 month, full time position that will combine case management with group facilitation. Applications need to be in by 11 August. Please find further details in the link here: http://www.melbournecitymission.org.au/about/careers/current-jobs/job/youth-coach-and-group-facilitator-detour

Ongoing: Anglicare Volunteer Tutoring Program

The Anglicare Victoria Tutoring Program is a free program which supports children and youth grade 4 to year 10 who have been educationally disadvantaged. Children participate in one hour of tutoring at the Seawinds Community Hub (Rosebud West) on a Tuesday afternoon and are supported by volunteers who have teaching qualifications. All of the children involved in the program really want to be there, some have self-referred to the program. We are currently seeking some more volunteers to work with children in the program and would appreciate your support in distributing this information and passing on the position description (see below).
Please don't hesitate to call Sue Weatherill on 5986 9900 or Mel Wyatt 0499 027 753 or to pass on their phone numbers to anyone who might want further information.
Volunteer Tutoring
File Size: 58 KB
File Type: DOC
26 August 2016
Alcohol & Other Drugs: What do teachers and others who work with young people need to know?


Alcohol & Other Drugs PD
File Size: 23 KB
File Type: DOCX


3 August 2016
Applied Learning PD day FMPLLEN. RSVP to jo@fmpllen.com.au by 27 July. A free PD & lunch. This PD is open to all school and community organisations and their Staff /Teachers.

6 August 2016
Sleep In Your Car, 6 August from 4:30pm to 10pm. A fundraiser to support the work that Fusion do at the Youth Refuge in Mt Martha. You can register for this event at https://www.facebook.com/events/646833488825096.

Sleep in Your Car
File Size: 41 KB
File Type: DOCX


9 August 2016
VET Information Evening Mt Eliza SC 5.30pm to 7.30pm

Vet Information evening
File Size: 410 KB
File Type: DOCX

23 August 2016
SELLEN free PD opportunity: Selecting Quality Training Providers.

In response to the unethical marketing of some training providers, poor educational outcomes and their impact on unsuspecting training seekers, SELLEN has developed a training and facilitation package to enable workers to build the capacity of their clients and coach them through the selection of quality training providers, offering quality training programs that suit the needs of the training seeker.
If you have clients that are training seekers and you are interested in learning how to best assist them in making more informed decisions, when it comes to their training options, then you should attend this free professional development opportunity.
On completion of the two hour session, culminating in a Q and A session, you will have access to a range of tools to assist you and your clients in making better, more informed choices when it comes to training.
Where: Monash University, Berwick Campus When: August 23rd, 2016 Cost: FREE
Seats are limited so bookings are essential and can be made through this link: https://www.trybooking.com/MHDA

18 August 2016
2016 At Risk Forum - learning and networking for teachers, youth workers, case managers, mentors and youth agencies supporting at-risk students in secondary school settings. Offered by BGKLLEN in partnership with Flexible Learning Victoria, the cities of Bayside, Kingston and Glen Eira, School Focused Youth Service and Holmesglen TAFE.




17 August 2016
Autism in Girls seminar - info on understanding and supporting girls with autism and asperger's,Southern Peninsula Arts Centre, Rosebud Secondary College. Book at https://www.trybooking.com/Booking/BookingEventSummary.aspx?eid=205759.



27 July 2016
Create Your Future - Mates and Me - All about Relationships. For young people 14 - 25 years old with an out of home care experience.

19 September 2016
Create Your Future - The Great Race. For young people 14 - 25 years old with an out of home care experience.
27 September - 29 September
Create Your Future - The Camp.


Create Your Future - The Great Race and camp



9 August to 13 September
Parenting Adolescents



Anglicare parenting programs



27 July to 31 August 2016
Managing Stress and Anxiety in Children for parents and carers of children age 5 to 12 years


Anglicare parenting programs


26 July to 30 August 2016
Parents Building Solutions:Your Child's Social & Emotional IQ
For Parents and Carers of Children age 5 to 12 years
Anglicare parenting programs
5 July 2016
Nourish & Nurture Young Parents Support Partnership


A program in Rosebud for young parents



15 June 2016
New dementia website puts kids first

This new website launched by Alzheimer's Australia Vic is an interactive, age appropriate site which gives children the opportunity to learn more about dementia, watch other children share their experiences in videos, play games and share their own stories.
New dementia website
File Size: 15 KB
File Type: DOCX
23 June 2016
Tia McLean, the Mornington Peninsula Young Citizen of the Year, speaking at the opening of the Mornington Peninsula Child & Youth Directory at The Corner Youth Centre, along with some of the other young people in attendance.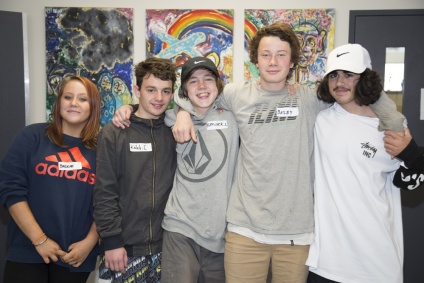 Members of steering group for the MP Child & Youth Directory: Courtney Gould (headspace), Robyn Coughlin (Southern Peninsula Community Support & Info Centre), Emma Smith (Project Officer, Family Life), Judi Adams (School Focused Youth Service, MP Youth Services), Tom Mulvaney (Family Life) and Andrew Joseph (MP Youth Service Team Leader) with Cr Bev Columb and Cr Antonella Celi and Shekinah.

26 July 2016
Update: Mental Health Professionals Network: Mental health and psychosocial support in areas of conflict and displacement

Mental Health Professionals
File Size: 62 KB
File Type: DOCX


14 July 2016
Update: Life Options course to commence on the 14th of July

New students are welcome. Send expressions of interest to Caroline Hook chook@bsl.org.au or by phone to 8781 5942.

27 June 2016
Update: School Holiday Programs at "Shed 11" Hastings - MP Youth services

Update: School Holiday Programs at "The Corner" Mornington - MP Youth services

File Size: 124 KB
File Type: JPG



23 June 2016
This website was launched at "The Corner" Mornington Youth Centre. Thanks Tia McLean and Cr Bev Colomb for helping to launch the website.


22 June 2016
Update re: Real Group running from the Corner (received from Jody Blythe - Coordinator Youth Programs)

Real Group running from the Corner in Term 3. Real Group was originally intended to start at the beginning of term 3 and now we are taking expressions of interest to potentially start the group later in the term (enquiries go straight to Headspace reception on 9769 6419). If there is enough interest there may be some scope to start a warm up group before the actual group begins.





2015
The FMP Youth Pathways website was launched.

This website includes education, training and employment options for young people in the local area.....